We're an Alaskan-based technology and marketing consulting agency that specializes in creating impactful website applications using open digital platforms that prioritize your freedom and autonomy. As part of our mission to support and strengthen the tech sector in Alaska, we offer a range of services, including website hosting and domain registration, website application design and development, managed software services, marketing strategy management, and various technology solutions.
Our team has a wealth of experience and expertise in the field, with primary partners holding advanced degrees and certifications in information technology and cybersecurity. We're dedicated to empowering businesses like yours with the tools and support you need to thrive, free from the interference of big tech companies. Trust us to help you achieve your goals and reach new heights of success.
We're passionate about using technology to elevate businesses in Alaska and beyond. Our managed software services are designed to help you achieve your goals and achieve greater autonomy and independence. We believe in empowering our clients with the tools and support they need to succeed, free from the interference of larger tech companies.
Our team is highly trained and experienced, with primary partners holding advanced degrees and certifications in fields like information technology and cybersecurity. Pete Peterson holds a Bachelor of Science in IT with a focus on cybersecurity, and is certified in numerous aspects of information security. Alexis Peterson holds an Associate of Applied Science in General Business and is a driving force behind our success. Together, we have the skills and expertise to help your business reach new heights.
We invite you to consider us the stewards of your business' information systems.
At our company, we prioritize open-source software, empiricism, autonomy, and individualism. We believe in self-reliance, self-mastery, and continuous self-improvement. We take responsibility for our actions and are decisive in our decision-making. When you partner with us, you can trust that your business is in good hands. But don't wait too long to reach out – your competitors may beat you to it. Contact us today to learn more about how we can help your business thrive.
Professionally Managed Software
Looking for reliable and respected managed software services?
Our team offers a wide range of open source software solutions that prioritize your freedom and autonomy. From streamlining business processes to increasing efficiency, our solutions are designed to meet the diverse needs of businesses like yours. Don't just take our word for it – explore our full range of software options and see for yourself how we can help your business succeed.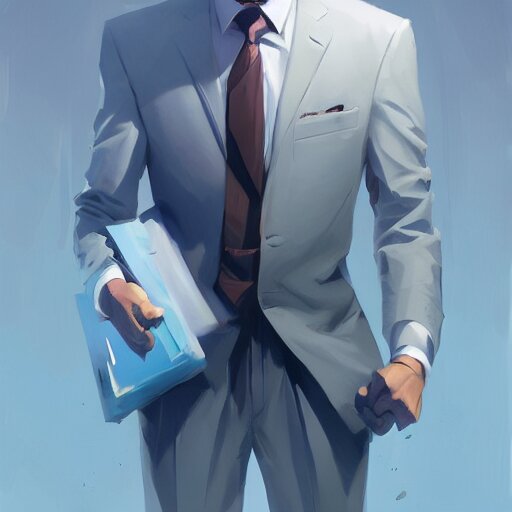 Full-stack Website Design & Development
Are you in need of professional website design and development services?
Our team is fully certified and equipped to handle every phase of your project, from discovery to delivery. While we enjoy pushing the boundaries and creating cutting-edge electronic businesses, we also understand that many small businesses in Alaska don't need complex and costly programming services to achieve their digital goals. That's why we offer a range of affordable options, including simple websites that prioritize aesthetics and content over unique functionality.
Don't hesitate – inquire today and let us help your business thrive in the digital world.
Website Design
aesthetics
Information Architecture
Front-end Development: CSS, Graphics, Logos, Image Assets
Brand strategy: Style Guide, User Personas, Detailed Competitor Analysis
A glorified flyer, but on the Internet super highway!
Website Development
Unique, custom functionality
Back-end development with advanced programming. Relational Databases
Servers & Performance: We <3 Linux!
Analytics, API's & Integrations
Laravel / PHP / SQL / Psyduck
Website Hosting & Domain Registration
Ready to take your online presence to the next level?
It all starts with a memorable domain name and secure website hosting. At our company, we can act as your official domain registrar and provide managed shared website hosting at competitive prices. Don't let hesitation hold you back – check if the domain of your dreams is available and take the first step towards building a successful online business.
Fully-managed and Reasonably Secure Website Hosting Services
Domain Name Registration Services
Multiple hosting plans to choose from, designed to fit any sized organization
Technical support, when things don't work right
Professional Email Accounts!
Customer Acquisition Strategy Management
Looking for a reliable and effective customer acquisition strategy? Our team has you covered!
We have a proven track record of success in setting up and managing inbound, cross-platform pay-per-click campaigns that bring targeted traffic and leads to your business. We'll optimize your website for search engines and create high-converting landing pages to ensure that users can easily find and connect with you. Our campaigns span a variety of platforms, including Google, YouTube, Microsoft (Bing), Facebook, Instagram, LinkedIn, Twitter, and Yahoo. We'll do everything in our power to maximize your marketing budget and drive the best possible results.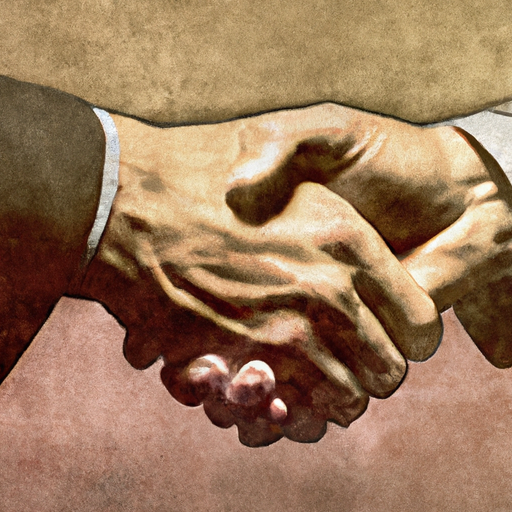 Don't wait – inquire today and see how we can help grow your business
Customer Retention Strategy Management
Ready to keep your customers coming back for more?
Our team is here to help with outbound omni-channel marketing campaigns that drive customer retention and increase your revenue. We'll set up and manage a marketing automation system that you control, with no arbitrary limits on the number of contacts or messages. Our campaigns cover multiple channels, including email, SMS text messages, web notifications, and mobile notifications. Plus, we ensure that you maintain 100% ownership of your data and remain CAN-SPAM compliant.
A marketing automation system you control
No arbitrary limits on number of contacts or out-bound messages
Omni-channel: Email, SMS Text Messages, Web Notifications & Mobile notifications
100% data ownership
CAN-SPAM Compliant
Don't miss out on this opportunity to build long-lasting relationships with your customers
Social Media Strategy Management
Looking to drive traffic and leads to your business affordably? The answer could be social media! Hire us to manage your social media, and we'll take Massive Cross Platform Action on your Accounts / Pages!
Our team can help you manage your social media accounts and pages to ensure consistent growth and engagement. We work across a range of platforms, including Instagram, Facebook, Twitter, Pinterest, LinkedIn, YouTube, Quora, Tumblr, and Reddit. We offer content scheduling and recycling to keep your channels active, and can also provide content creation services to support your efforts.
Don't miss out on the power of social media – contact us today to learn more